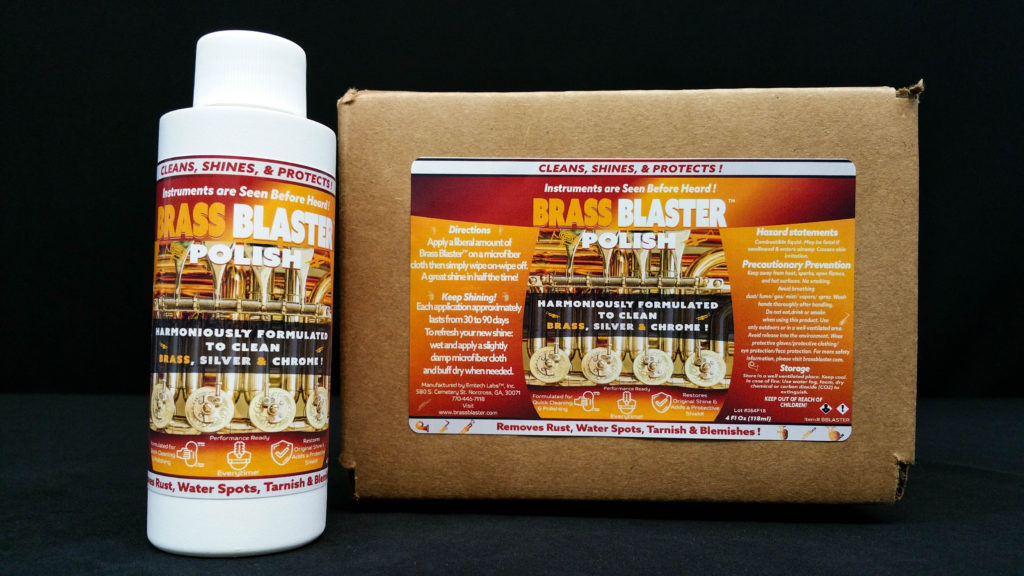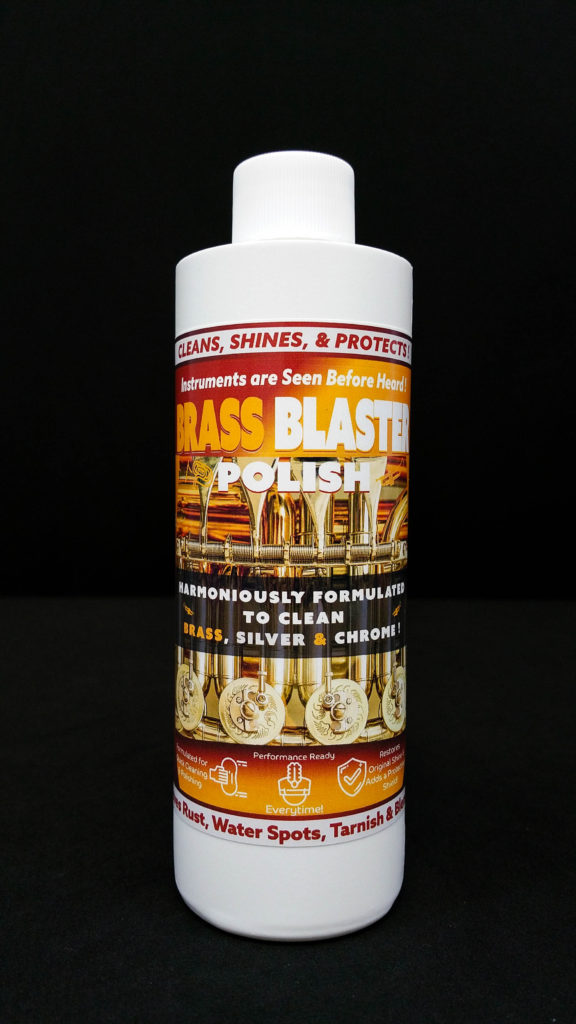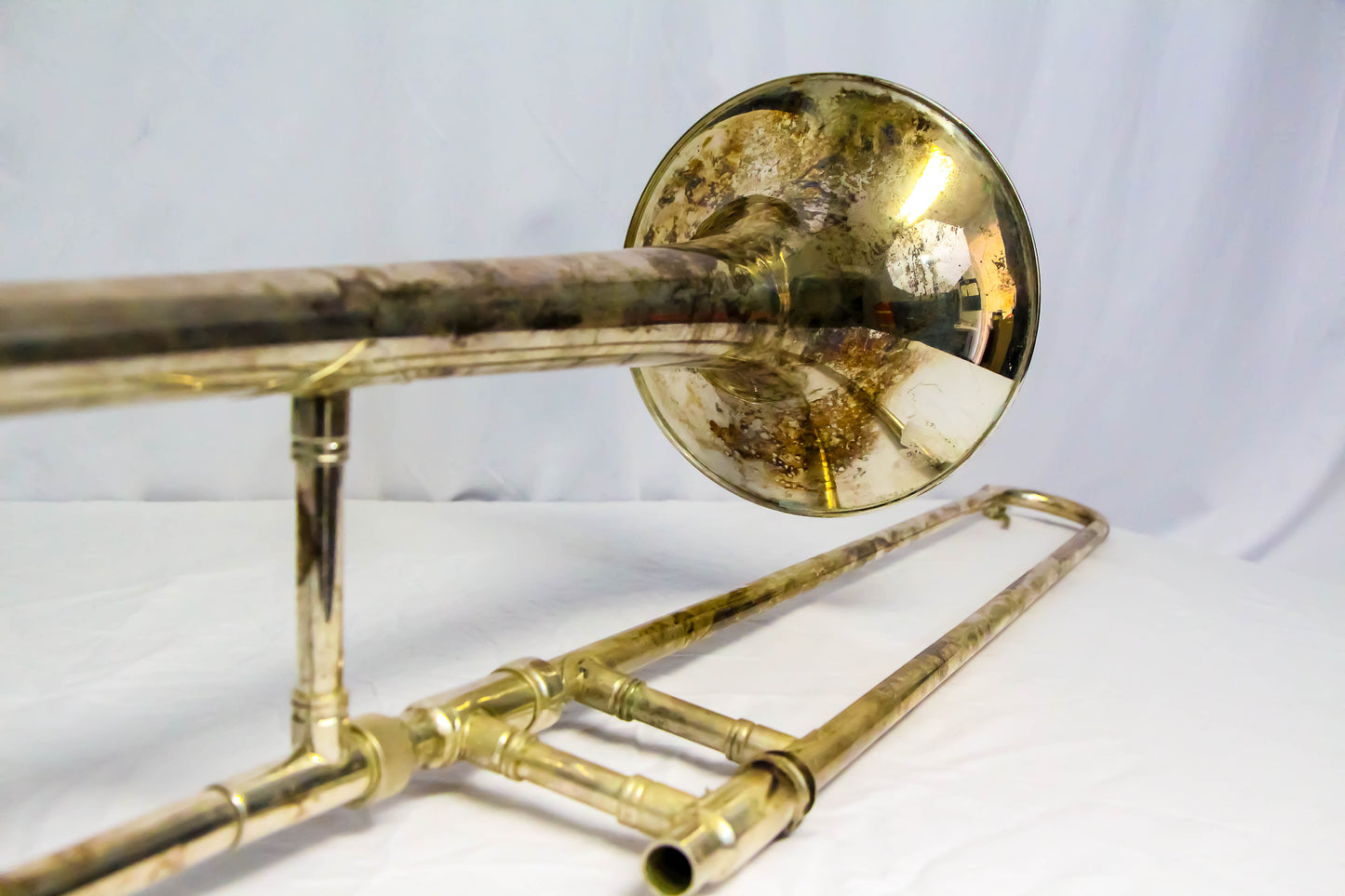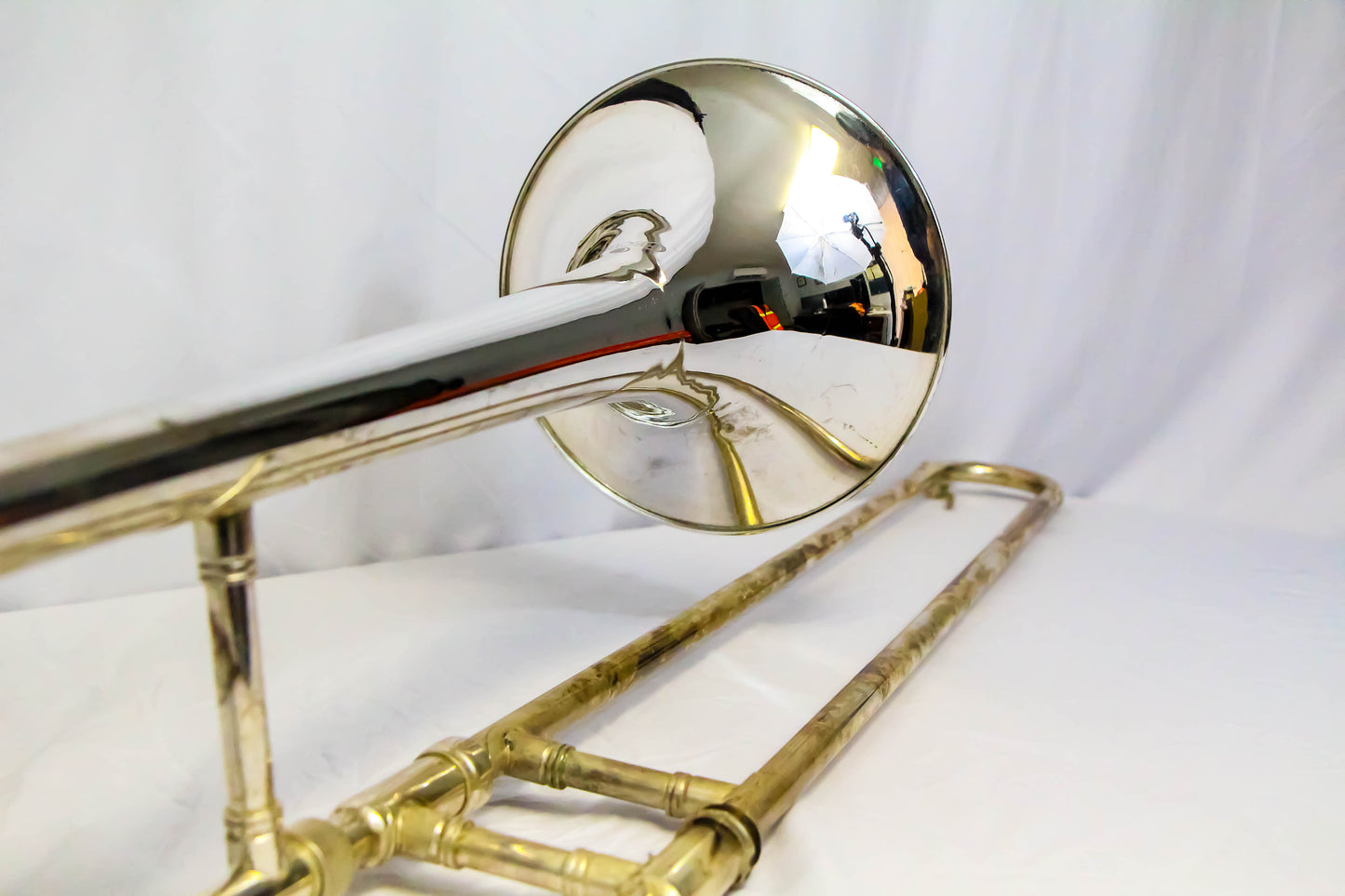 Brass Blaster™ Polish: 12 Pack (4 fl oz each)
Regular price

$76.52

Sale price

Unit price

per
Brass Blaster™ is the unique formulated polish that blasts water spots, smudges, tarnish, and blemishes away. Once cleaned, Brass Blaster's™ unique formula also leaves a protective coat to shield away from weathering and restores your instrument to it's original brilliance! Purchase your Brass Blaster™ polish today with FREE SHIPPING!
Includes 12, 4 fl oz bottles.
Specifically designed for owners of instruments and metal fixtures, musicians, marching bands, and more, our concentrated formula is specially designed to clean, shine, and polish heavily tarnished and dirty brass, copper, chrome, stainless steel, and silver surfaces found on lacquer instruments and fixtures. Say goodbye to dull and dirty surfaces and hello to a brilliant shine that will make your instruments stand out. With Brass Blaster, your instruments will be seen before heard. Trust us to keep your lacquer instruments looking like new with our lacquer polish. Shop now and experience the difference!
Reviews
"Absolutely pleased, thank you so much!"
"We're absolutely pleased"
"We applied Brass Blaster on our worst looking instrument. Within minutes, I was convinced."
"After witnessing a demo, I purchased immediately"
"Brass Blaster passed every area of evaluation."
"Easy to apply, reliable product."